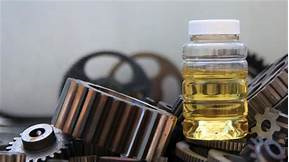 B.T.A. Oil Analysis Ltd is an ISO 9001 Certified company, and is the only independent oil analysis laboratory in the province of British Columbia. Whether it's industrial plant equipment, Commercial heavy-duty equipment, passenger vehicles, boats, tractors, or Recreational vehicles, BTA will provide you with fast and comprehensive monitoring of your machine's condition.
Our Oil Analysis Program includes the sampling and laboratory analysis of in-service and reference oils. Through routine oil analysis, a meaningful and accurate description of your lubricant's properties and machine's working condition can be developed.
BTA's ProAc program combines Oil Analysis, Vibration Analysis, and Non-Destructive Testing in one convenient program, making it easier for maintenance personnel to manage and make tough decisions. The ProAc program is offered to our clients at no charge, and the reports are meaningful and easy to read.
Standard Testing
Spectrophotometeric Analysis
Water content
Microscopic Visual Analysis
Laser Net Particle Count
Fourier Transform Infrared on Engines
Kinematic Viscosity
Percent Fuel on Engines

Specialized Testing
Digital Photo Analysis
Acid Number Test

Base Number Test
Karl Fischer Test

Glycol in Oil Test
Flash and Fire Points
Pentane Insoluble Test
RPVOT - Rotating Pressure Vessel Oxidation Test

Coolant Analysis
Filter Analysis

BTA is the only laboratory to provide a physical inspection of every oil sample using a high-powered microscope. We are also the only lab to provide our industrial clients with highly trained field technicians to gather samples directly from machines in the plant. Through the use of our trained technicians the repeatability and quality of sample is unparalleled. Furthermore, our turnaround time for analysis results is remarkably fast, with critical samples often being processed and analyzed in just hours.
All results are posted on our unique online ProAc Maintenance Management program for historical trending and up to date interactive communication between BTA and the client. Results can also be exported to a variety of CMMS systems like SAP, Maximo, Dingo Trakka, and more.