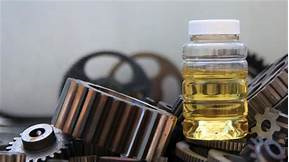 Oil Analysis
Oil Analysis is performed during routine predictive maintenance to ensure that a lubricated machine is operating according to expectations. By tracking oil analysis results over the life of a machine, when an abnormal result is identified, immediate action can be taken to correct the root cause or to alleviate a developing failure, which ultimately helps eliminate costly repairs and unscheduled shut downs.

N.D.T. - Non-Destructive Testing
As a critical component of any complete maintenance strategy BTA offers Non-Destructive Testing as part of both a machine reliability program and in order to comply with applicable legislation from WorkSafeBC and the Health, Safety, and Reclamation Code for Mines in British Columbia.



E
ngineering Services
Reliability-centered maintenance, often known as RCM, is a process to ensure that assets continue to do what their users require in their present operating context.